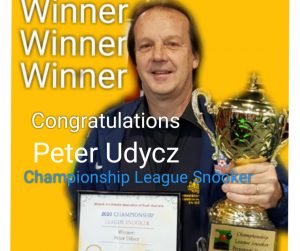 CHAMPIONSHIP LEAGUE SNOOKER 2020
Congratulations
Peter Udycz defeated Ray Farley 5-0
To Watch the Game click on below
2020 South Australian State Snooker Championship
Congratulations
Mikey Cacciola
Mikey fought hard to claim is first State Snooker Title. In a tense opening James Georgiadis got on top and opened up a 3-1 lead. The match turned in the fifth frame with Mikey knocking in a superb long black in a black ball game. Mikey capped off a great win knocking in a 75 break in the last frame.
It was a fantastic night with a crowd of 60 turning up to watch these top guns.
New Snooker Season Has Started!

Take the challenge and play Snooker!
Tuesday night – Handicapped teams (2players)
Wednesday night – Challenger league, Singles (B grade)
Thursday night – Handicapped teams (2 players)
Thursday night – Championship league, Singles (A grade)
Have had a great response for all leagues
but still spots available for each night.
for more information contact Phil Reilly at SnookerSa
7230 5810 or 0411 147 019
Interested in BILLIARDS ?

Wednesday nights – Handicap timed Billiards
+ Wine and Cheese and the end of the night
7:30pm Start everybody welcome
Adjusted South Australian Snooker and Billiards State Titles 2021
State Billiards – 1st – 2nd May – Final 5th May

Minor State Billiards – 12th April – 14th April – Final 19th April

State Snooker – 24th – 25th July – Final 30th July

Minor State Snooker – 12th June – Final 16th June

Women's State Snooker – Round Robin 15th Nov, Final 18th Nov
147 State Snooker – 18th September – Final 22nd September

6 Red State Snooker – 21st August – Final 25th August

Presidents Cup – Snooker – Billiards – 6th-7th November
Ian Chappell Invitational Snooker– December Test Match weekend
John Gilbert Memorial Snooker – 25th January
All these dates are subject to change due to Covid restrictions